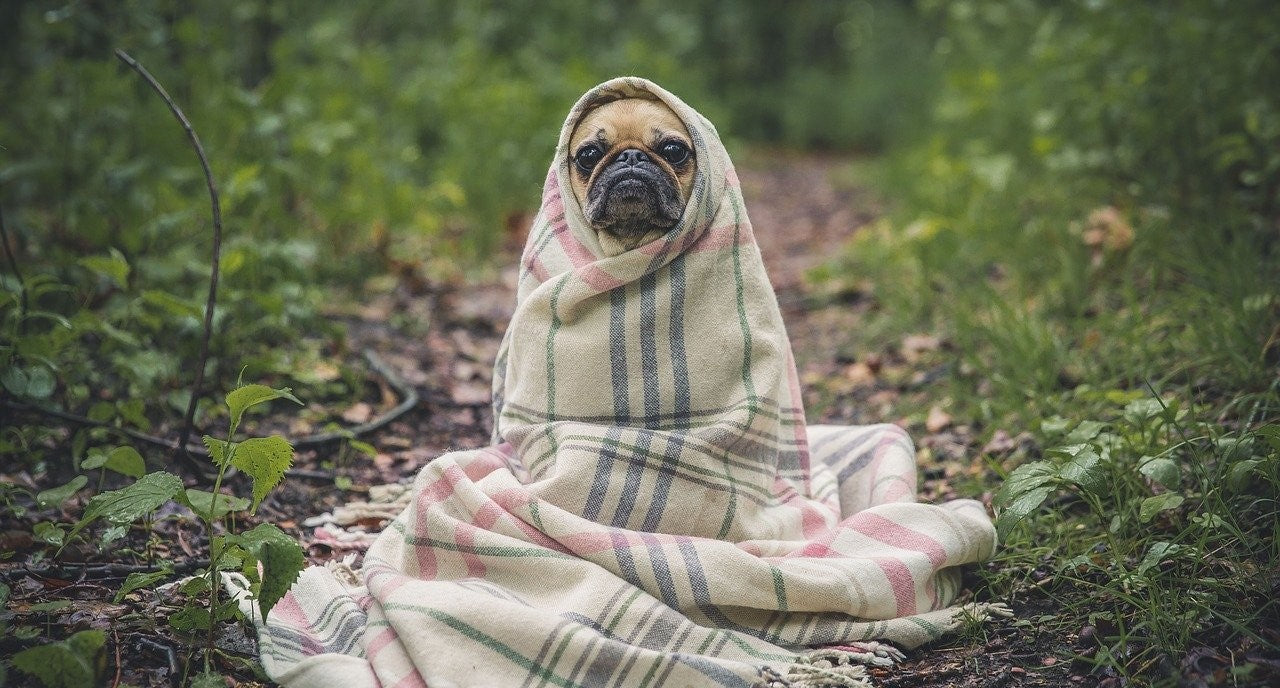 Entertaining Pets While Social Distancing
When social distancing is necessary, we have many options to entertain ourselves – books, videos, working from home, cleaning, gardening, board games, texting, online games, crafts, podcasts, and much more – but what about pets? Severe disruptions to our daily routines can be just as stressful to pets as they are to humans, but there are many ways to entertain your pets while social distancing and keep everyone safe.
What Social Distancing Means to Pets
For many pets that normally stay at home, social distancing won't dramatically impact their lives or activities. For pets with more robust schedules of training classes, grooming appointments, lengthy walks, play dates, and other activities, however, social distancing can radically change their routines. When visits aren't permitted, groomers and other pet-friendly businesses may be closed, and parks are unavailable, pets can become stressed and anxious, which could lead to digestive problems or behavioral changes. To protect pets and keep them as calm and comfortable as possible, entertainment is essential.

10 Ways to Entertain Your Pets While Social Distancing
Different pets will have different needs when social distancing becomes imperative. Fortunately, there are many options to keep pets happy and at ease even when their routines need to change.
Reinforce Training

 

– While classes may not be available during social distancing, you can still reinforce your pet's training with lessons at home. Repeating older lessons will also help your pet refine behaviors and keep your dominant position in the pet's hierarchy.
Learn New Tricks

 

– Extra time at home is a good opportunity to teach your pet new tricks. They will enjoy the fun of new learning sessions, and learning more complicated commands will keep their mental muscles strong. Try teaching your pet to pick up its own toys, to fetch a specific toy, or to improve its patience with balancing, wait, or other timed commands.
Try New Walks

 

– While it may not be possible to go to a favorite popular park, dog park, or walking trail while social distancing, discover new, lesser known options instead. The new sights, sounds, and smells will be stimulating for both you and your pet.
Create an Obstacle Course

 

– Obstacle or agility courses can be fun for all types of pets, and you can have great fun yourself as you come up with new and creative options for barriers, blockades, tunnels, hurdles, and other challenges for your pet to master.
Take in a Foster Pet

 

– In times of social distancing, many animal shelters get overwhelmed. If your pet is good with other animals, consider taking in a foster pet to give them a new and exciting companion and playmate without risking extensive contact with others.
Play Games

 

– Simple, fun games are always entertaining for your pet, and when you have more time at home, you have more time to play. Hide-and-seek, fetch, tug-of-war, and different chasing games are all mentally stimulating and will help your pet use up extra energy.
Rotate Toys

 

– Rotating your pet's toys or offering new and engaging toys such as puzzle treats can keep your pet interested. Be sure all toys are appropriate for you pet's species, size, and age, and monitor their use closely to be sure the toys are safe.
Give a Massage

 

– Close, relaxing contact can be soothing for both you and your pet. Try simple massage techniques to help your pet relax, and it will also ease joint pain, stimulate healthy skin, and give you both a closer bond during troubled times.
Bath Time

 

– Bathing your pet will help keep it clean and healthy, particularly if your pet may have been handled, sneezed on, or coughed on by others, which could spread diseases. Also take care of other grooming tasks as needed to keep your pet looking its best.
Go for a Drive

 

– You may not be able to visit many places while social distancing, but if your pet enjoys time in the car, going for a drive can be entertaining for you both. Your pet will enjoy seeing and smelling plenty of new things along the way.
More Precautions to Take
When social distancing periods become extended, as may be necessary during times of pandemic or civil unrest, or if you or your pet suffer from health complications, there are other steps you should take to keep your pet safe while minimizing outside contact. Know your veterinarian's open hours (some vets may have more limited hours during critical periods) and emergency information, as well as their social distancing protocols for visits. Consider ordering your pet's food, medications, new toys, litter, and other necessities online rather than visiting stores where it may be impossible to avoid excessive contact. Keep your pet on a healthy diet and exercise regularly to keep them in good shape, and keep their environment clean and sanitary by picking up poop, cleaning the litter box, and washing bedding and toys as frequently as needed.
Social distancing can be a strain on pets and pet owners alike, but by keeping your pet entertained, you will enjoy more quality time with them and that will relax you both, improving your mental well-being and strengthening your relationship with all your non-human family members.